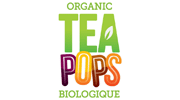 Want a cool refreshing treat made of organic ingredients filled with antioxidants and healthy goodness? Look no further than DeeBee's SpecialTea Foods TeaPops. DeeBee's Teapops contain one of the world's most popular drinks, combined with luscious organic fruit. Like other popular food mash-ups; ice cream and cone, wiener and bun, TeaPops contains the robust flavours of fruit and tea with the satisfying iciness of a frozen treat. With five flavours to choose from, we bet you'll have a hard time picking your favorite.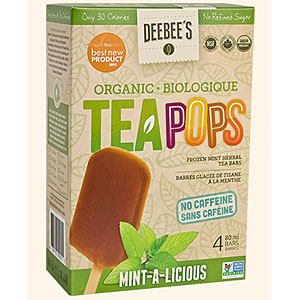 Organic, Non-GMO, freshly brewed USA Fair Trade rooibos and tea based DeeBee's Organic TeaPops
Created by Dr. Dionne Laslo-Baker, a health-conscious mom with a PhD in Medical Science
The idea was born when her children asked her to make 'Teasicles', now known as TeaPops
Made in Canada
The Goal – take their children's idea and create a tasty treat that is healthy, good for the earth and can be eaten by anyone
Kid-friendly
Low-calorie (between 25 – 50 calories)
No refined-sugar, sweetened only with organic fruit, organic coconut flower blossom nectar or honey (used only in Southern Iced Tea)
Fruit locally sourced based on seasonality
Like having a bowl of organic super fruits and a cup of Fair Trade organic tea.
Tea, the second highest consumed beverage in the world after water, is now available as an organic frozen novelty.
Dionne Laslo-Baker, Ph.D. and her husband Dr. Stephen Baker used their medical backgrounds to research the true health benefits of tea and rooibos to produce the healthiest frozen treats made from the simplest and purist ingredients.
DeeBee's has sourced the world's finest organic, kosher, gluten-free, Non-GMO certified, Fair Trade teas and combined them with nature's super fruits to create the high antioxidant, mouth watering TeaPops.
Berries 'n' Cherries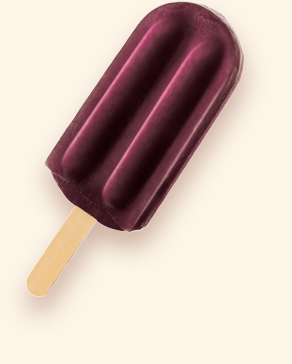 Packed with loads of berries, our Berries 'N' Cherries TeaPop mingles cherries, strawberries, and blueberries with freshly brewed white and rooibos teas to make a pop with a punch.
Southern Iced Tea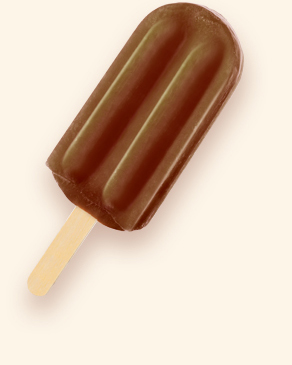 A spot of tea to satisfy your taste buds, our Southern Iced Tea TeaPop marries the simple tastes of freshly brewed black tea and lemon, lightly sweetened with honey.
Tropical Mango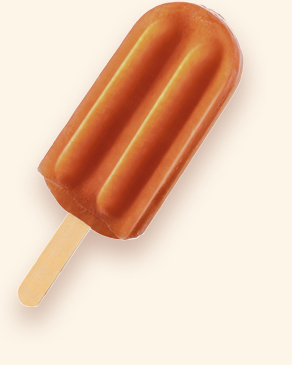 The tropical taste of organic mango, pineapple, apples, and peach dance together with freshly-brewed rooibos herbal tea in this naturally non- caffeinated TeaPop.
Minty Mint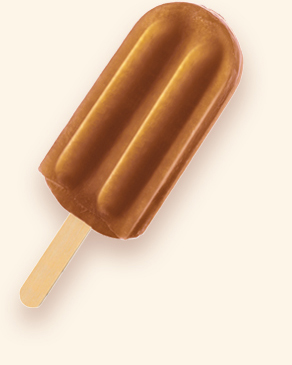 The Minty Mint TeaPop is fresh and sweet at the same time, naturally non-caffeinated and made with organic mint leaves and freshly-brewed mint and rooibos herbal tea.
Toasted Coconut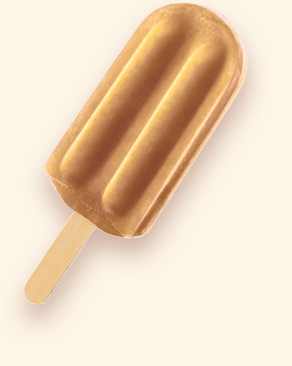 This TeaPop will have you grooving to your own cool beat. Smooth and creamy with a subtle caramel undertone, this is a super healthy treat made only of coconut, vanilla, pineapple, and rooibos herbal tea.
DeeBee's Teapops in the Media
DeeBee's Teapops at Eat! Vancouver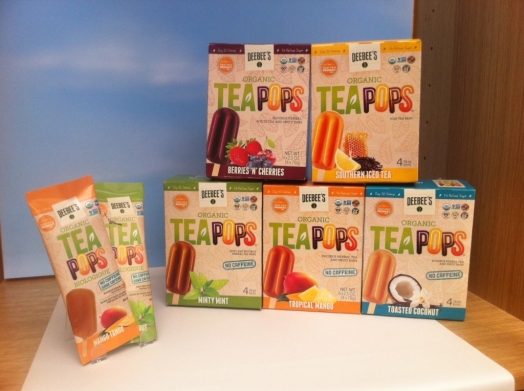 Tea-Based Desserts Offer Host of Health Benefits
Visit DeeBee's
Visit DeeBee's on Facebook
https://marsham.ca/wp-content/uploads/2016/12/teapops.png
100
180
admin
https://marsham.ca/wp-content/uploads/2018/09/logo-vector-marsham.jpg
admin
2016-07-27 15:17:39
2016-12-25 19:12:55
DeeBee's Teapops