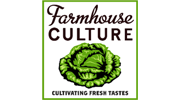 Farmhouse Culture is the leader in the fresh, refrigerated sauerkraut category. They have revived the ancient tradition of natural fermentation – and redefined the category – in the U.S. Since launching in 2008, Farmhouse Culture has created innovative ferments inspired by global flavors, the finest local, all organic ingredients, and organic cabbage, grown year-round in California.
Although common in Europe, Farmhouse Culture is the first company in the U.S. to pack krauts and kimchis into this type of pouch. What makes it so special? The "Ferment-O-Vent" of course!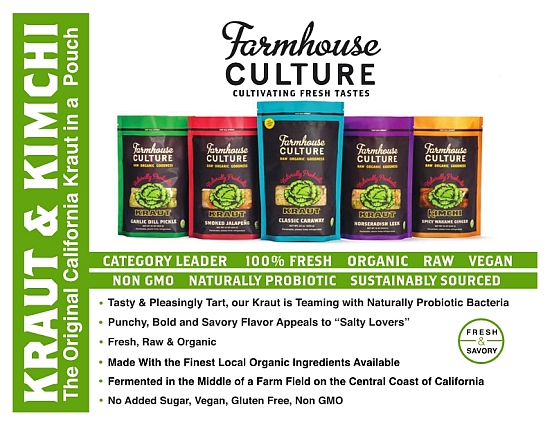 Raw kraut is a living, breathing food that when packed into jars, can bubble over or can make it nearly impossible to remove the lid. The ferment-o-vent releases this natural build up of pressure without letting in harmful bacteria.  The pouch contains no BPAs, is fully recyclable and has cut the company's carbon footprint by nearly 2/3. The resealable pouch is perfectly portable; ideal for road trips, picnics, camping and more!
Visit Farmhouse Culture
https://marsham.ca/wp-content/uploads/2016/12/farmhouse-culture.png
100
180
admin
https://marsham.ca/wp-content/uploads/2018/09/logo-vector-marsham.jpg
admin
2016-10-05 16:41:28
2016-12-25 19:08:30
Farmhouse Culture