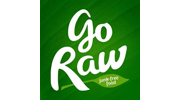 Go Raw Sprouted Bars are perfect for today's busy lifestyles. When it's hard to find time to stop for a healthy snack while on the go, Go Raw sprouted bars will keep you going until your next meal.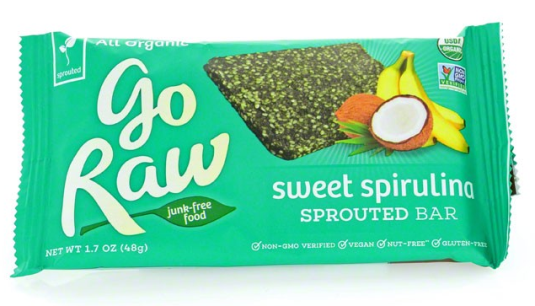 About Go Raw
Go Raw makes super tasty junk-free food. They've reinvented common snack food flavor profiles, shapes and sizes with an emphasis on making really easy, through convenient on-the-go offerings. Go Raw combines simple and honest ingredients with creativity, making a healthier snack that focuses on genuine plant-based foods that work for almost any diet or lifestyle. Go Raw is all about getting the junk out of snacks so that people can enjoy tasty and convenient foods without guilt or worry.
Go Raw Sprouted Bars
Raisin Crunch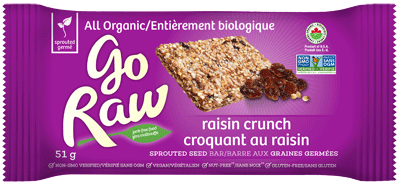 It's their popular granola in an on-the-go bar. Packed with sprouted groats and seeds, then blended with sweet dates and raisins, it's a treat that keeps you on your feet. On-the-go energy never tasted better.
Pumpkin Seed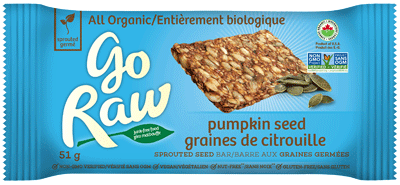 Sprouted pumpkin seeds are a good source of protein, so when you roll them up with rich dates, agave nectar and a sprinkling of sprouted flaxseed and Celtic sea salt, it's a taste that helps keep you going.
Sweet Spirulina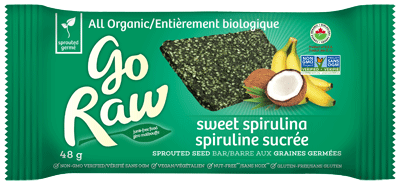 It may look like it's only for health nuts, but this bar is delicious with a capital "D" – made from coconut, banana, dates and sprouted sesame seeds, which are high in fiber, iron and calcium.
Visit Go Raw Online