KAOKA have specialized in exceptionally high quality aromatic organic chocolate for over 20 years. This unique company, experts in fair-trade chocolate, are involved in the total process of chocolate production, from fermenting the cocoa bean to the final finished product. KAOKA was established in 1993 by Andre Deberdt, a specialist in the development of organic farming projects; he also launched the world's very first organic cocoa network in 1989.
Marsham Internation is extremely exciting in an opportunity to represent KAOKA in Canada. KAOKA is one of the rare "BEAN TO BAR" chocolate purveyors which have mastered every step of production along the whole value chain, from fermenting cocoa beans to final product.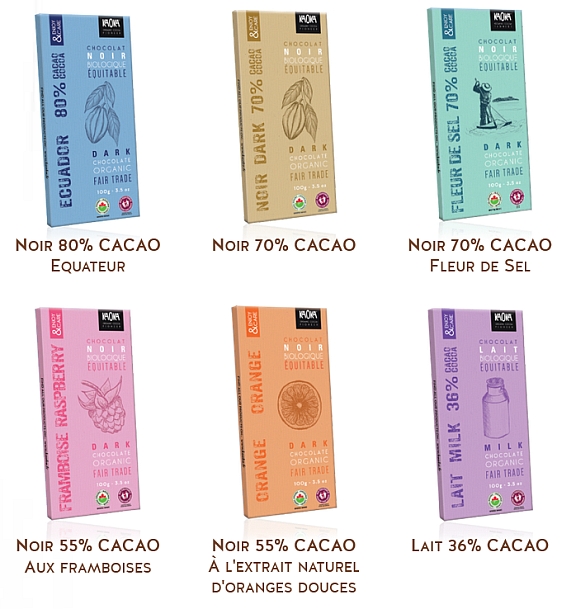 In their unique approach, KAOKA have a close partnership with 4000 cocoa farmer's families. Thanks to their active presence in Equador, Dominican Republic and Sao Tome & Principe, KOAKA produces a high quality cocoa liquor and offers exceptional chocolates.
Thanks to the company's sourcing work upstream of the value chain, they master aromatic quality of cocoa beans. This is their secret to obtain high quality cocoa liquor. Cocoa liquor is a noble material essential to the production of chocolate. It has flowery or fruity aromas and flavours, which are further enhanced by KAOKA's production processes.
Visit KAOKA
https://marsham.ca/wp-content/uploads/2018/09/logo-vector-marsham.jpg
0
0
admin
https://marsham.ca/wp-content/uploads/2018/09/logo-vector-marsham.jpg
admin
2015-12-08 18:48:10
2015-12-08 18:51:14
KAOKA